Angling and boat trips
Angling trip on a fishing boat equipped with modern, state-of-the-art electronics and fishing gear
It is the duty of every recreational fisherman to handle the fish caught properly and respectfully, and this is what we want to teach our customers as well. We use fish containers with an oxidiser, where the fish stay alive and from which customers can choose suitable fish for cooking if they so wish. We follow the recommendations of the Finnish Fishing Guide Guild in the number of catches and in both minimum and maximum length of the fish that can be caught.
We will release unharmed, undersized and protected fish so that there will be enough catches for all fishermen in the future as well.
Welcome to fish with a professional fishing guide. Who are we?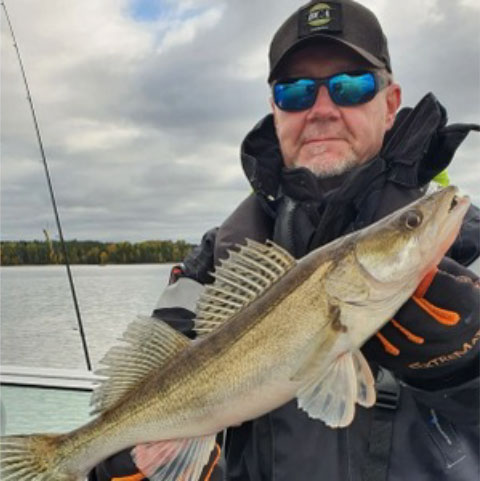 I am a fishing guide Jouni Niiranen and I am a passionate fisherman. I have been fishing for as long as I can remember and fishing is a great passion for me. I have been trained by Finland's top fishing guides and completed the vocational qualification of a fishing guide. I have a certificate for Operators of Charter Boats and a hygiene passport. I also work as a paramedic, so my first aid skills are well mastered. I also work as a fisheries controller.
More information: www.kalakeikka.com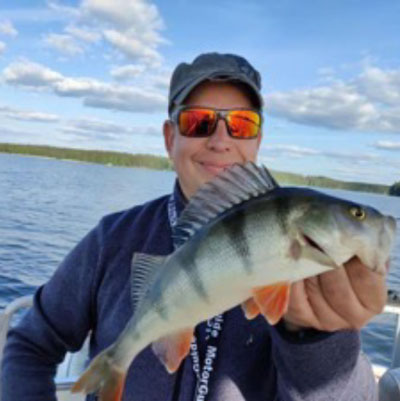 I'm fishing guide Janne Suhonen from Lahti. I have been fishing since I was a child, and since 2015, when I completed my professional fishing guide qualification, jig fishing has become one of my biggest interests. Vesijärvi is my home lake, and it has become familiar through numerous customer trips. On the fishing raft, we relax and focus on what is essential through doing things together. I can also create a relaxed atmosphere in English and teach how to catch fish, starting from the beginning.
More information www.kalaretket.fi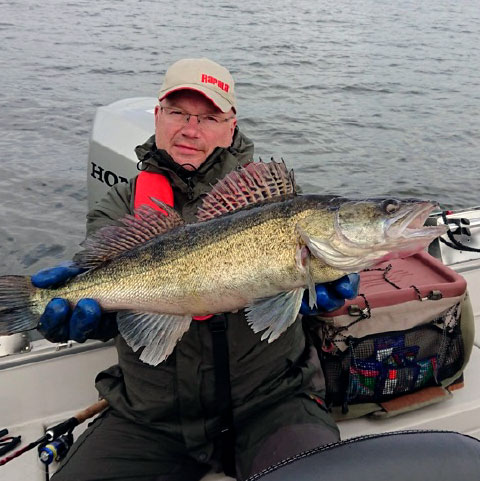 Olen Kari Nenonen ja kalastusintoni olen saanut perintönä jo isoisältäni. Tunnen kaikki kalastustavat, mutta viime vuosina olen keskittynyt erityisesti ahvenen ja kuhan jigaukseen. Aikaisin keväällä ja myöhään syksyllä uistelen järvilohta sekä taimenta ja talvella pilkin. Kalastusoppaan ammattitutkinnon suoritin Salpausselän alueella. Olen kalastanut Etelä-Päijänteellä ja Vesijärvellä 20 vuotta ja oppinut sinä aikana tuntemaan eri kalalajien parhaat saalispaikat. Toimin myös Kalastus- ja Majoitus Rysän isäntänä Salonsaaressa Etelä-Päijänteen rannalla ja tiedän että täällä on mahdollisuus siihen suureen…
Lisää: www.rysa.fi